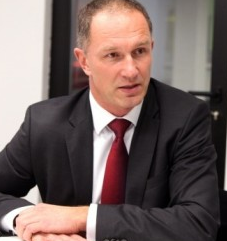 Blazo Nedic
President of the Serbian National Association of Mediators (NUMS) and a regional mediator of the World Bank Group, Office of Mediation Services, for Serbia, Bosnia and Herzegovina, Croatia, Montenegro, Macedonia, Bulgaria and Albania. As a mediator, he is licensed by the Serbian Ministry of Justice and listed by the Serbian Chamber of Commerce, and the Anti-Discrimination Commissioner of Serbia. He is also certified by the American Bar Association (ABA), and ADR Group (UK).
He is a member of the Serbian Bar Association since 1996, and Official Court Interpreter for English language certified by the Belgrade High Court. He graduated at the Belgrade University Faculty of Law in 1991, and completed postgraduate studies in International & Comparative Business Law in London in 1995. He practiced law in the UK and Serbia, and was a member of the legal team of Ian Macdonald QC in the UK House of Lords case Regina v. SSHD (ex parte Abdi & Gawe) 1 WLR 298 HL.
From 2001-2008 he worked as a Legal Counsel and Deputy Country Director of the USAID funded ABA/CEELI rule of law program, implementing legal reform projects in Serbia. Since 2008, he is with Partners for Democratic Change Serbia, implementing international development projects supporting the rule of law, promoting and developing ADR and mediation, democracy and human rights in Serbia and the region.
He is an associate member of the American Bar Association, member of the Board of Directors of Partners for Democratic Change International (PDCI), member of the Managing Board of the Turnaround Management Association (TMA) Serbia, member of the European Mediation Network Initiative (EMNI), and South-East European Mediation Forum (SEEMF). He was a member of the Serbian Ministry of Justice working groups drafting the new Law on Mediation and Law on Free Legal Aid.
He mediates in civil, commercial, workplace, construction, medical and discrimination disputes, and advises clients in ADR and mediation cases. He specializes in developing internal organizational dispute resolution capacity and developing and implementing mediation training programs. He is author of several manuals, bench-books, training programs, educational films, presentations and articles on the rule of law, ADR and mediation. In 2012, he was a recipient of the JAMS Foundation Weinstein International Mediation Fellowship. From 2014 he works as a visiting lecturer at the Belgrade Law School Mediation Clinic. He speaks Serbian, English and French, and mediates in Serbian and English.